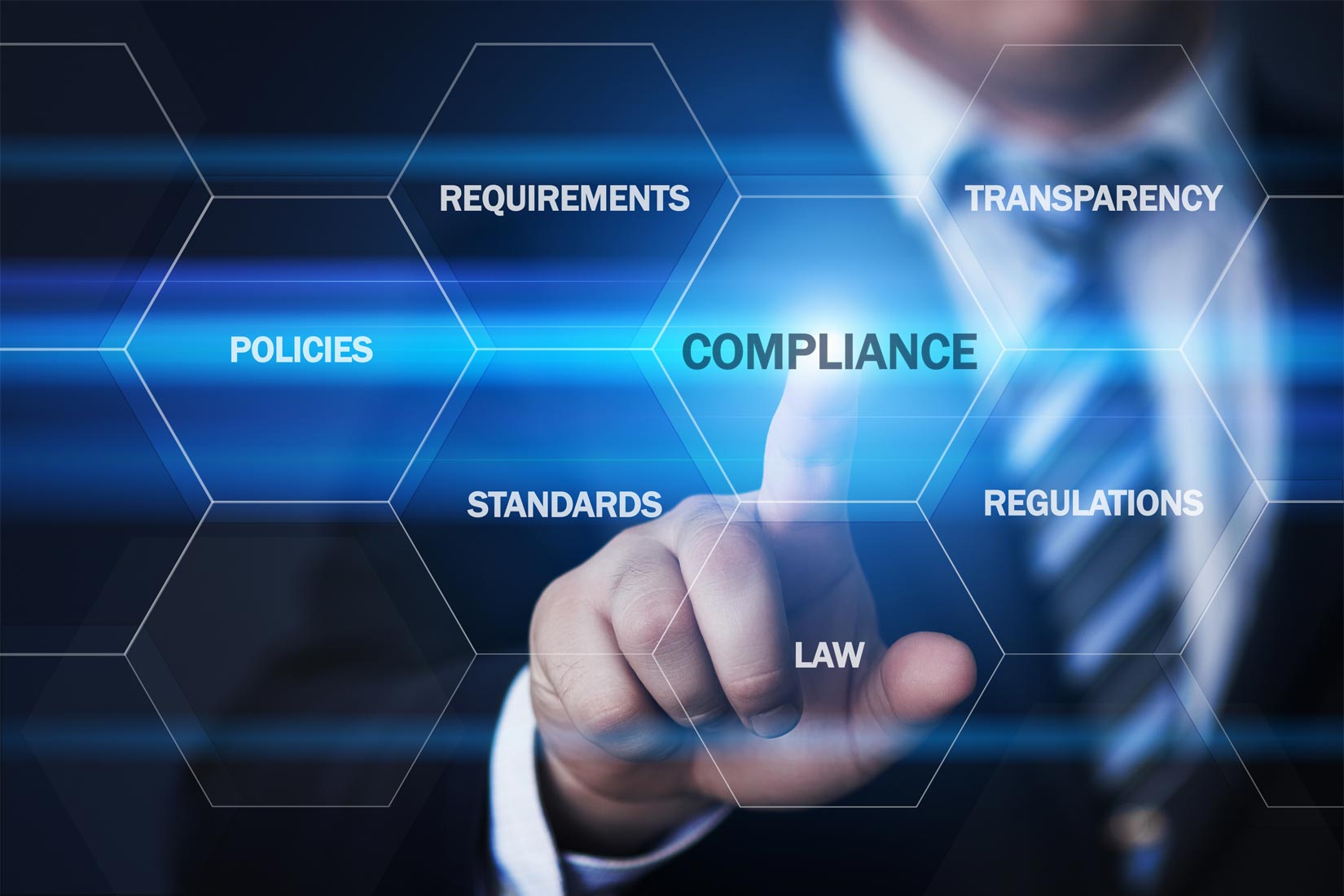 Compliance
We'll Help You Stay Compliant
We help you identify and address problem areas: from compliance programs to due diligence. DuVal & Associates helps companies construct compliance programs, train management and sales organizations and conduct compliance assessments. Because we have been in-house, we understand the varying sensitivities and reactions to compliance programs how to implement them by effectively addressing cultural change. We also help companies assess their own compliance pre-IPO or before exiting to a strategic buyer, as well as how to assist buyers and underwriters in reviewing compliance risks for target companies. We also routinely issue opinions on sales and marketing programs on their compliance with the Anti-Kickback Statute, False Claims Act, Food, Drug and Cosmetic Act, Physician Payments Sunshine Act, HIPAA, Foreign Corrupt Practices Act, Federal Trade Commission Act, and related state laws.
The enforcement landscape is tougher than ever today. The promotional landscape for pharmaceuticals and medical devices has changed dramatically in the past twenty years. Nearly all financial transactions with physicians are now public. Meanwhile, the threat of the Anti-Kickback Statute and False Claims Act enforcement actions continues to escalate. Failure to comply with these laws can create significant exposure not only for corporations, but also extend personal liability to so-called "responsible corporate officers," i.e., employees, and even board members under certain legal theories. Office of Inspector General (OIG) and Department of Justice (DOJ) prosecutors continue to aggressively pursue kickback theories, while qui tam plaintiffs, i.e., whistleblowers, stand in the shoes of government in the case they bring against a manufacturer. A whistleblower may later successfully convince the DOJ to join the case which alleges the company and employees engaged in or induced false claims. While the False Claims Act is a civil statute with large financial penalties, the Anti-kickback Statute and related statutes have civil and criminal penalties and in some cases, even exclusion of individuals and corporations. States have corollaries to these laws and state Attorneys General bring similar suits. Qui tam plaintiffs share in the financial settlements the government extracts, creating an incentive for disgruntled employees to "go qui tam", even on weak cases.
We help you diagnose and treat the problems. These relatively recent developments make it critical for company leadership to, first, understand the breadth and depth of their monetary relationships with those in a position to influence prescribing decisions and purchases, and messaging (especially those relating to reimbursement) and, second, to ensure they are thoroughly vetted for compliance. DuVal & Associates commonly provides such counsel to business leaders, trains employees on the issues, and develops and implements codes on interactions with health care professionals and subsidiary standard operating procedures ("SOPs") which address the risks presented by the laws outlined above.
Routine Compliance Assignments Include
We provide a wide array of

Compliance

services
Fulfilling the Compliance Officer Role
We often take short term assignments as de facto temporary in-house compliance counsel while the company is searching for a compliance officer or in between a departing officer and the search for a new one.
Developing specialized compliance programs
We will help you design and implement a compliance program customized for your company. Small company needs are not the same as a medium or a large company. We've worked with companies of all sizes.
Recalls and Part 806 reports of corrections and removals
We understand the interplay between all of FDA's statutes and regulations as it relates to recalls and, for medical devices, how to file and what to report in a Part 806 report of a correction or removal (or whether a report needs to be filed at all). We also help you understand how the local FDA District Office works on recalls and what their expectations are. We'll help you implement your strategy and deal with the FDA recall coordinator.
cGMP/Quality Systems issues
We help you to prepare for an inspection and we can audit your facilities with our non-attorney associates who have decades of experience auditing FDA-regulated companies. We keep up with FDA's latest initiatives.
Educating and training
We have trained hundreds of management teams, the organization at large, and for national sales meetings on the law and company policy - We know how to be informative and entertaining to keep their interest and make tough concepts understandable and actionable. We teach the organization how to comply and what will happen if you don't.
Engaging in off-label dissemination and responding to unsolicited requests for information
We understand FDA's guidance and the status of case law under the Washington Legal Foundation, IMS, Caronia, Amarin and Pacira cases; we know how to programmatically implement these.
Carrying out audits, compliance assessments and investigations
We can conduct compliance assessments for your organization to help guide the development of compliance programs or to adjust and address behaviors. We can investigate problem conduct.
Regulatory due diligence for buyers and sellers
Buyers frequently retain us to get a snapshot of prospective acquisition or investment target. Sellers want to clean up their affairs before going public in an IPO or exiting to a strategic buyer. We help them address their marketing, sales and distribution practices.
Issuing opinions on individual sales and marketing programs/initiatives and their compliance with the law
We delve into compliance with Anti-Kickback Statute, False Claims Act, Food, Drug & Cosmetic Act, Physician Payments Sunshine Act, HIPAA, Foreign Corrupt Practices Act, Federal Trade Commission Act, and related state laws.